Scenic Sites
to Visit
in Normandy
Normandy has some wonderful natural scenery.
Scenic sites include a wide variety of gardens and other places of natural beauty spread across the region, making it worth your time to leave behind the big cities and their monuments for awhile.
---
Giverny
One of the scenic sites we'll visit is a garden located in Giverny, the home of the famous impressionist painter, Claude Monet. Visitors wander through the perfectly tended flower gardens then under the road via tunnel to the more natural setting of his infamous lily ponds and Japanese-style bridge. A tour of the house is also a must.

---
Varengeville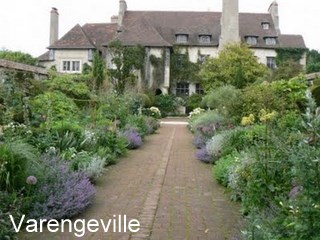 The gardens in Varengeville surrounding a large manor built by the English architect, Sir Edwin Lutyens, named the Parc du Bois des Moutiers, show off a magnificent display of rhododendrons, a particular treat to May visitors.


---
Chateau de Bosmelet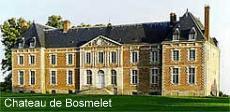 Near Auffay, the Chateau de Bosmelet boasts a lovely set of themed flower and vegetable gardens, and it's open to visitors from June to the end of September.


---
Veules les Roses
Other scenic sites of natural beauty include Etretât, with its well known needle rock formation dropping into the English Channel, or the tiny village of Veules-les-Roses boasting the shortest river in France, which winds its way from the spring, among charming thatched roofed cottages for only one kilometer before spilling into the sea.
The Spring of Saint Catherine, set in the forest near Lyons-la-Fôret, is a magical place steeped in local superstition and tradition, and is certainly worth a visit and a picnic.
After your visit, take the time to view the "Bayeux Tapestry" depicting another military exploit 900 years earlier with the invasion of England by the Norman Duke William, later known as "Guillaume le Conquerant" or William the Conqueror. 
---
World War II Sites
A trip west to the invasion beaches of Omaha, Juno, Gold and other impressive sites of WWII battles is of interest to history aficionados.
Read here about my history lesson of l'Aéropostale at the Gold Beach Museum in Ver-sur-Mer.  
---
Mont Saint Michel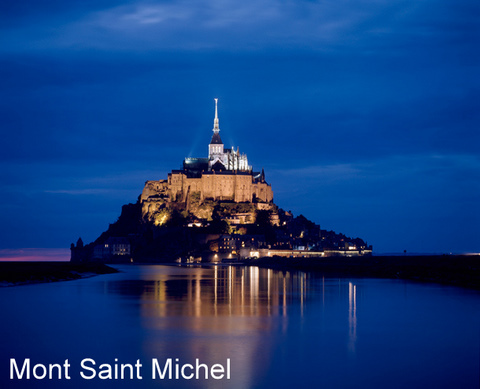 Push a bit south and you'll run into the gem of Western Europe: the Mont Saint Michel, an island monastery and place of pilgrimage unlike any other in the world. Historically reached only at low tide by a natural causeway surrounded by moving sands, the Mont is the home of the legend of Saint Michael slaying the dragon.

---
Dieppe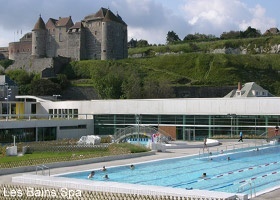 For a smallish city of approximately fifty thousand inhabitants, Dieppe is quite lucky to enjoy the perks of Les Bains Spa, a centre thalassothérapique (meaning spa).

---
These are just a few of the many attractions for the savvy tourist who knows that a visit to France is worth more than just a visit to Paris. Rent a car, book a tour, take the train, but do include a trip away from the capital if you want a taste of the real France.

---
Return to France Vacations Made Easy from Normandy Scenic Sites