Through These Doors
The Manoir at Bout L'Abbé
The Book - "Through These Doors, the Manoir at Bout L'Abbé"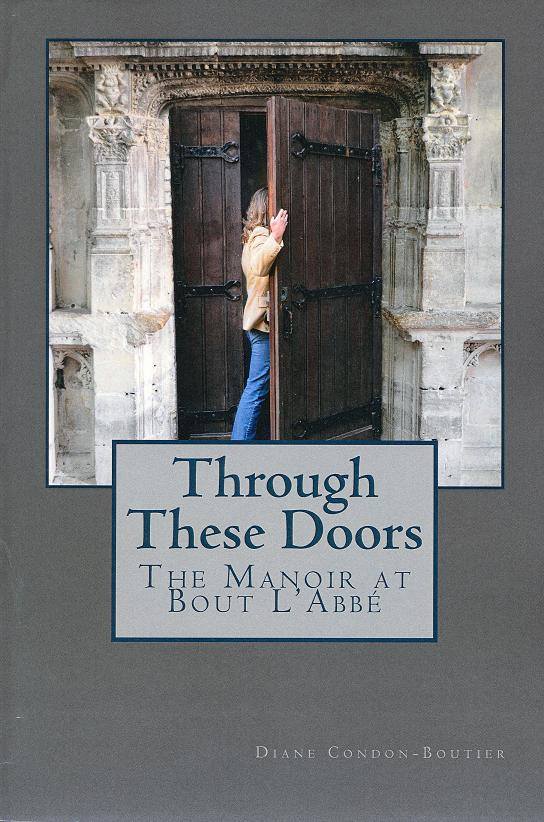 Diane's debut novel, "Through These Doors, the Manoir at Bout L'Abbé", is a historical fiction, written from the perspective of a centuries-old house. 
If these old walls could talk, would you listen? When a house has a story to tell, historical events to relate and lives to share, it should be given a voice; especially when the house is French and possesses a certain "je ne sais quoi".
"Through These Doors: the Manoir at Bout L'Abbé" tells of the German occupation of Normandy during WWII and the scars left on their unwilling French hosts. A fragile coexistence between the factions struggling for control of Normandy is born, while internal conflicts between certain German officers and their Nazi leaders complicate the impossible relationship between a young French girl and the soldier she finds herself drawn to.
It also speaks of Debra, the American woman who convinces her French husband to buy the manor house in the 1980's. She finds herself listening to whispers of previous occupants and being accused of insanity because of it. Still, the house will not be silent and Debra submits to its dubious support as her stormy relationship unfolds.
You can purchase the book in both a paperback version and a Kindle version at Amazon.  
---
The Inspiration
Watch as Diane answers "What inspired you to give a voice to a house?" for her book "Through These Doors, the Manoir at Bout L'Abbé".
---
Why WWII?
Here, Diane answers the question "How did you choose WWII as a historical setting?" 
---
The Process
Next, Diane discusses the process she uses for her creative writing.  First, she answers the question "Do you write using a structural outline?"
Then she answers the question "Where do your characters come from?"
---
Autobiographical?
Many have thought that the modern day character of Debra in the book might, in fact, be Diane.  So Diane answers "Is this your life story?" 
---
Have You Read My Book?
Please share your comments, thoughts and questions about my book!
What Other Visitors Have Said
Click below to see contributions from other visitors to this page...

---
Return to France Vacations Made Easy from the Through These Doors page.