Other Travel Links
We love to travel.
We think you must too.
Like you, we've spent some time looking around at other travel information sites and have found some pretty nice ones if you're looking for tips on travel to other places.
Here are the links to some that we liked. Hope you find some useful help if you're planning on future trips elsewhere.
We will continue to update this as we run across some sites we find interesting, so check back often!
---
Resource Guide: Travel on a Budget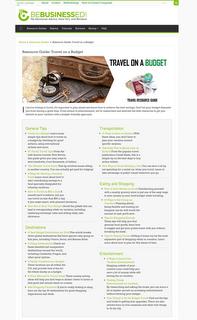 If you're itching to travel, it's important to plan ahead and know how to achieve the best savings. Don't let your budget dissuade you from having a great time. From airfare to entertainment, this site has researched and selected the best resources to get you started on your vacation with a budget-friendly approach.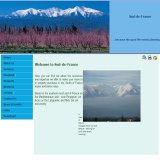 ...because the good life needs planning! Here you can find out about the resources and expertise to make your move to or property purchase in the South of France easier and better value. Based in the southern-most part of France on the Mediterranean side - near Perpignan, the focus is on the Languedoc and Midi, but not exclusively.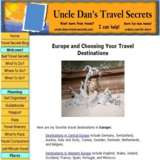 More fun, less money. I provide step-by-step Travel Tips, How-to eBooks and exciting Travel Stories. For over 30 years I traveled the world, including Europe, China, S. America, NZ, Australia and there will be more.



---
Breakaway Travel Guides to Golden Lands and Faraway Places - The Official Web Site of BREAKAWAY, the most comprehensive resource to Golden Lands and Faraway Places.
Travel Portal - A worldwide travel directory featuring travel deals, travel photos and travel blogs.
FrenchEntrée.com - The complete guide to French property & living in France.
---
---


Return to France Vacations Made Easy Home Page from Other Travel Links